Mental illness is not a crime, but many across the US are being criminalized due to mental illness. According to the National Institute on Mental Health, a staggering 24% of state prisoners have some form of a recent mental health condition. Prisons are not intended to be institutions to reform those with mental health conditions. While some prison facilities provide access to mental health care, there are many that do not. The delay in treatment and care for this vulnerable population is a disservice to long-term health, social and professional endeavors.
This ongoing crisis has garnered much attention, with several counties and states stepping up to demand change. This has led to improved outcomes when mental illness and the criminal justice system meet. Understanding the current state of mental health in prison and related statistics can create greater awareness and effect beneficial change.
Statistics on Mental Health Arrests
Mental health conditions can cause an array of symptoms and behaviors, and untreated mental health conditions can bring about erratic and psychotic behavior. Individuals with mental health conditions who are delusional or having hallucinations can easily be taken into police custody for disorderly behavior. Once in the prison system, without proper treatment, evaluation or care from those trained to deal with mental health, a person can stay longer in jail than someone else with the same charge. When a person is eventually released, they may still be unwell, and without work, insurance coverage and for some, the hope of getting better. The mentally ill prison population is so high that some experts view it as regression and a return to the institutionalization of those with mental health conditions.
Consider some sobering statistics on mental illness and the prison system:
High Cost of Incarcerating the Mentally Ill
The National Alliance on Mental Illness estimates that the cost of incarcerating a person with a mental condition is three times more than incarcerating a person without a mental concern, equalling about $31,000 annually, per inmate. This money may go toward prescriptions, but as statistics show, it is not reflective of suitable treatment from professionals. As a result, rates of re-arrest for this population are high due to persistent mental health concerns. As an alternative, community mental health services cost about $10,000 per person annually and are specifically equipped to provide the treatment necessary for mental health conditions.
Alternatives to Jail
Many community leaders and advocates have pushed for reforms in the criminal justice system, including the National Association of Counties and Council of State Governments and various mental health and substance abuse organizations. These individuals and groups believe that it is critical to find alternatives to jail for those with mental conditions, citing economic, social justice and human rights claims.
The Stepping Up Initiative challenges local, county and state leaders to adopt reforms in their community to divert those with mental illness from jails into treatment. Crisis intervention team programs train law enforcement officers how to identify and respond to mental health crises by using verbal de-escalation, and taking those with mental health conditions to receive medical treatment rather than to jail. Other programs also aim to help those with mental illness in the criminal justice system.
Pre-Arrest Diversion Program
This is a service provided for individuals with mental health or substance use disorders who would otherwise be arrested. Once in contact with the criminal justice system or police department because of minor criminal offenses, they are given the opportunity to receive needed mental health services instead of criminal charges. This pre-arrest diversion program helps break the negative cycle of arrest, incarceration, release and subsequent re-arrest of those with mental health conditions.
Post-Arrest Diversion Program
Post-arrest diversion programs vary around the US, but they are focused on reform and treatment. The prerequisites may vary, but often involve a history of non-violent, third-degree felony charges and a history of serious mental illness. Coordination is required from the state level and the diversion program to evaluate and determine each person's eligibility. Once a person is accepted into the program they will have access to treatment and be connected to community mental health providers. The time spent in a post-arrest diversion program can be up to a year, and upon discharge, there is the possibility of having felony charges removed from the record.
Competency Restoration Program
This court-ordered mental health treatment program is provided for individuals with a mental health disorder or substance use disorder who are not competent to stand trial for their offenses. Competency restoration programs provide services to treat mental health disorders, substance use disorders and to specifically provide legal education. The goal of such programs is to treat the issues that stand in the way of competency and provide education that can prepare an individual to make their defense regarding their criminal charges. These programs can be outpatient or jail-based.
Mental Health Courts
Mental health courts are federally funded and aim to help communities implement improvements in the way those with mental health disorders are handled in the criminal justice system. Mental health courts consist of judges, prosecutors, defense attorneys and other court personnel who have mental health expertise. Typically, those seen in a mental health court have committed a non-violent crime in addition to being diagnosed with a mental health or substance use disorder. There are around 150 of these courts in the US. The goal is to stop the cycle of those with mental health disorders from re-entering the criminal justice system and to improve mental health outcomes by providing important links to treatment, housing and mental health support services.
Mental health arrests are not doing any favors for those arrested, nor to the local, county or state establishments. The alternatives to mental health arrests are not only more cost effective, but the outcomes are more positive, with lower rates of re-arrest. If your community doesn't have these programs available, reach out to your local lawmakers and state representatives to help effect change.
If you or someone you know is struggling with a mental health disorder and substance use disorder and frequently faces the threat of arrest, contact The Recovery Village. A representative can discuss a treatment plan specific to your needs. Mental illness is not a crime and help is available to overcome the struggle.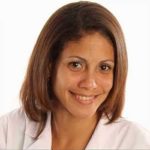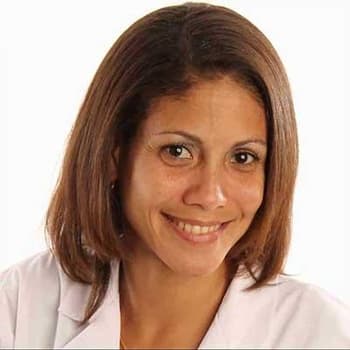 By – Dr. Karen Vieira, PhD
Dr. Karen Vieira has a PhD in Biomedical Sciences from the University of Florida College of Medicine Department of Biochemistry and Molecular Biology.
Read more
Medical Disclaimer
The Recovery Village aims to improve the quality of life for people struggling with substance use or mental health disorder with fact-based content about the nature of behavioral health conditions, treatment options and their related outcomes. We publish material that is researched, cited, edited and reviewed by licensed medical professionals. The information we provide is not intended to be a substitute for professional medical advice, diagnosis or treatment. It should not be used in place of the advice of your physician or other qualified healthcare providers.